SPRINGFIELD Landmarks oN ARCHIPEDIA
In 2014, Marta Wojcik and I were honored to be part of the team that nominated, debated, and ultimately selected the 100 Ohio buildings, structures, and places to be included in Archipedia, a new online encyclopedia of the built world. We fought for the inclusion of numerous Springfield landmarks and were thrilled that four made the list: Mast Mansion (1882-6), Bushnell House (1886-8), Warder Free Library and Reading Room (1887-90), and Westcott House (1906-8). Just missing the cut were the City Building and Market (1887-90), Bushnell Building (1892-4), Springfield News and Sun Building (1929), and United States Post Office (1935). We are hopeful that these buildings will be included in later rounds. Here is an excerpt from the Society of Architectural Historians about their Archipedia project:
"SAH Archipedia is an authoritative online encyclopedia of the built world published by the Society of Architectural Historians and the University of Virginia Press, and contains histories, photographs, and maps for more than 17,000 structures and places. These are mostly buildings, but as you explore SAH Archipedia you will also find landscapes, infrastructure, monuments, artwork, and more... Within SAH Archipedia you will discover an astonishing variety of buildings, from a log house in Pennsylvania to the White House on Pennsylvania Avenue, from an anonymous gas station by an unknown designer to a celebrated masterwork by Frank Lloyd Wright. Whether major or minor, famous or obscure, all of these buildings are significant because they tell the story of architecture in the United States from pre-European settlement to the 21st century—a history that unfolds in individual building entries and thematic essays written by leading architectural historians who survey and explain styles and typologies, materials and techniques, and social and political contexts, from local to state to national levels. SAH Archipedia is truly a collaborative project, resulting from the hard work and expertise of writers, researchers, peer-reviewers, editors, programmers, and staffers."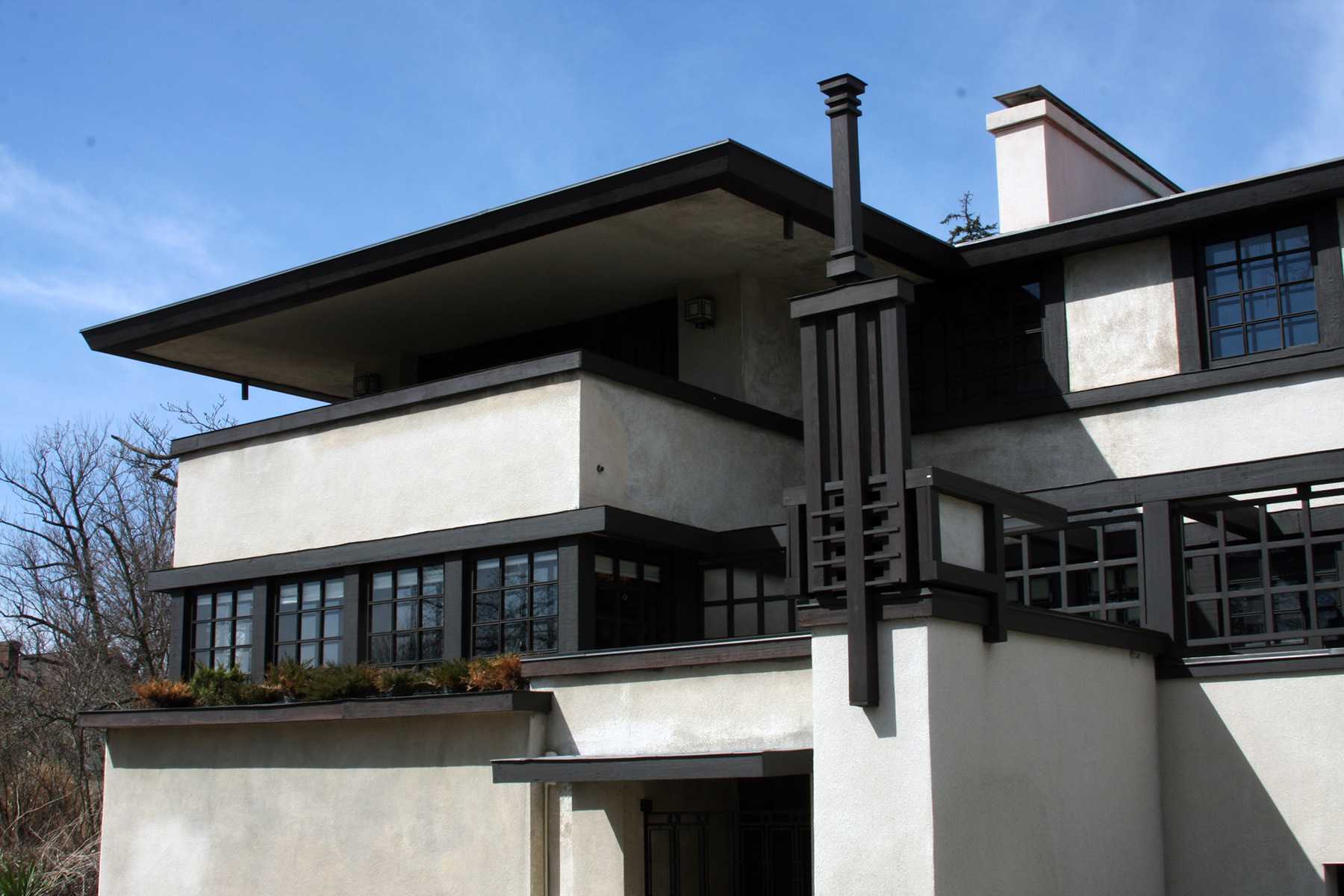 On June 7, 2016, the first half of Ohio's buildings were listed on the Archipedia Classic Buildings companion site, which is a free, open-access site containing entries for selected buildings from each state. Currently, Warder Library and Westcott House have been listed for Springfield. Follow the highlighted links to read those entries, or click the button below to visit the site. Once the Mast Mansion and Bushnell House writeups have been listed, this page will be updated with links. If you get a chance, send me a message sharing your thoughts on the project. What building would you like to see listed?
Visit Archipedia